Debbie Wachel, Japanese Box with Hinged Lid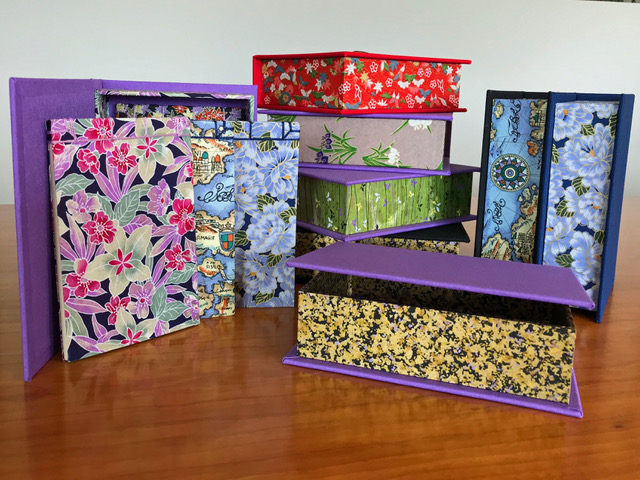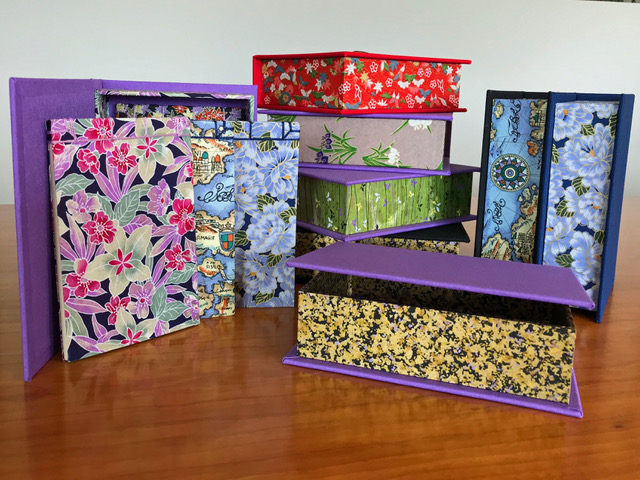 Debbie Wachel, Japanese Box with Hinged Lid
Japanese Box with Hinged Lid
Saturday, February 22
10am - 1pm
$85 Supplies included.
Join Debbie Wachel to create an elegant Japanese "Book" Box.
These gorgeous boxes are covered with Japanese Chiyogami Yuzen paper and book cloth. They are cleverly designed to be used horizontally or vertically. There is plenty of room inside to store your treasures including jewelry, photos, secret love letters or your Game of Thrones Trading cards. The inside dimensions are perfectly sized to hold four Japanese Stab Binding books or similarly sized 4"x6" journals.
The class will follow step-by-step instructions to make this precisely constructed box. You will truly amaze your friends and family at your creation! We will start with an overview of tools and materials. Japanese Yuzen paper is extraordinarily beautiful and has a long history of centuries. Complete printed instructions will be provided. Ideas to embellish the box will also be reviewed.
Class includes everything to make one elegant box measuring 5.25" x 7.25" with a depth of 2".
Limited to 8 students.
There is a $35 cancellation fee. No refunds for cancellations received less than two weeks before the day of the workshop.